Services
Pandora Consulting offers a range of services tuned especially to the Small and
Medium Enterprise Market

Innovation
Innovation is the key to a better
future and at Pandora
Consulting we believe that we
can bring that change easier
than you thinking.
We have a unique Design
Thinking methodology that
accelerates effective innovation
that could make the future that
much closer.

Project Management
Every project is unique, but the
process for each has the same
foundations. At Pandora
Consulting we ensure that the
right mix of tools is used to
execute projects to achieve the
best results.

Process Improvement
Pandora Consulting has a
unique approach to process
improvement that is about rapid
results and instilling cultural
change for long term results.


Process Engineering
Pandora Consulting has
experience in a diverse range in
the process industry from car
parts to pharmaceuticals to
commodity chemicals. We use
this experience to bring a full
range of process engineering
skills from front end studies
(FEED) to detailed engineering
to bear on a project, as and
when it is needed.

Process Safety
Process Safety is an integral
part of any business.
Regulatory Compliance in this
are is not optional and not
keeping on top of it can be
expensive.
Pandora Consulting offers a
range of services in Process
Safety / Loss Prevention from
the traditional HazOp hazard
study to various levels of Risk
Assessment, as well as more
specialist areas; including
DSEAR and over pressure
protection (relief system
design).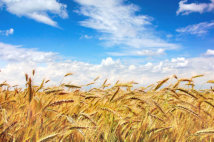 Training
At Pandora Consulting we
believe that no matter what we
come to do for you there is an
element of training required.
You may choose, however, to
bias this such that we provide a
training package for your staff
and then minimal support to
ensure its implementation, we
understand that all of these
techniques require a cultural
change within your organisation.
This is one of our distinguishing
features, where we assist in
getting the changes adopted
across the business.
To 'train your organisation' we
use the Socratic Method of
using leading questions during
our hands-on training sessions.
When you 'discover' the answer
to these questions the quality of
the learning is greatly improved
and the changes more
effectively implemented.